odor free

●

8+ hours

●

latex free

●

halal

●

cruelty free

●

we're sustainable

●

toxic free
odor free

●

8+ hours

●

latex free

●

halal

●

cruelty free

●

we're sustainable

●

toxic free
odor free

●

8+ hours

●

latex free

●

halal

●

cruelty free

●

we're sustainable

●

toxic free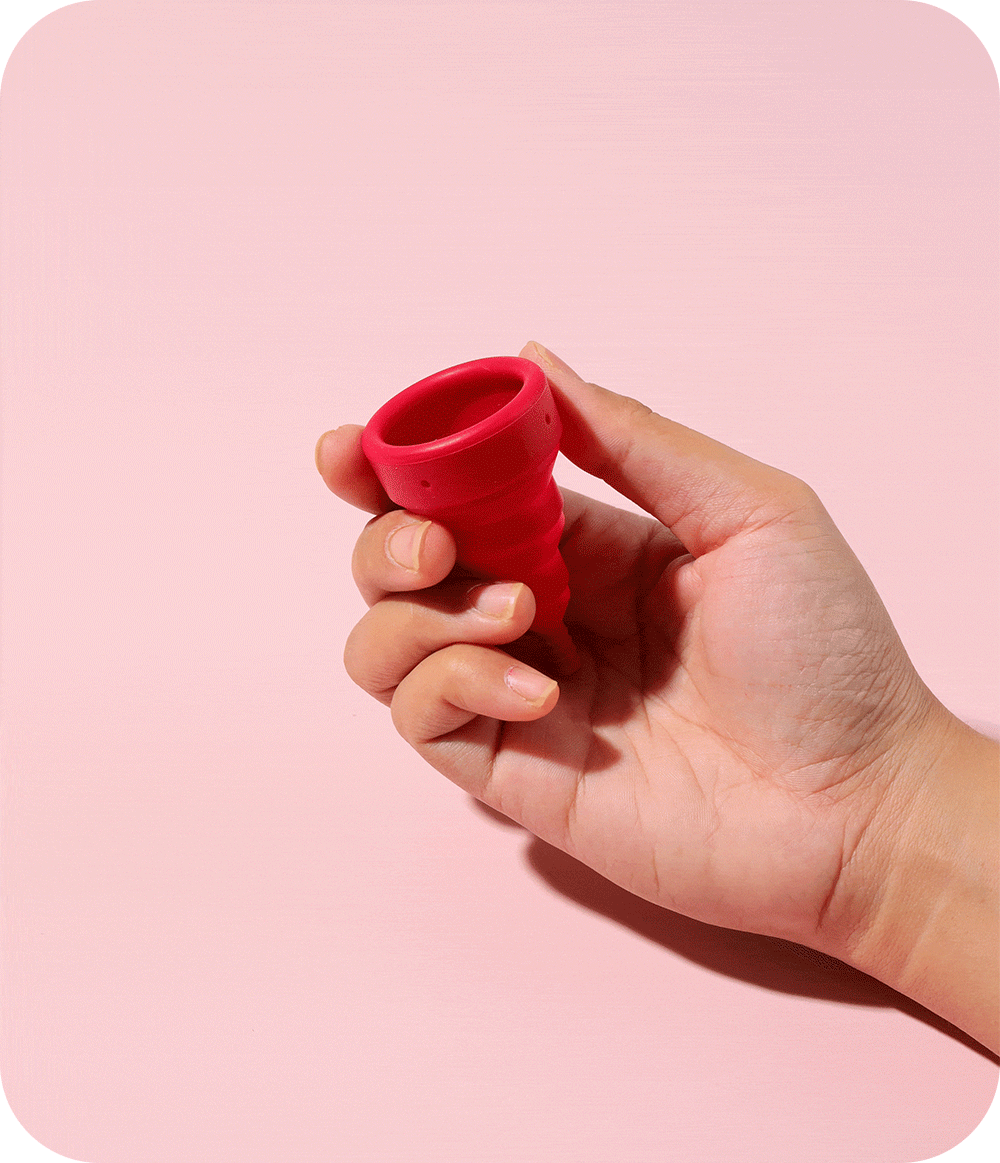 1. Wipe cups with Boyfriend Wet Wipes
3. Relax and insert cup until it fits snuggly inside.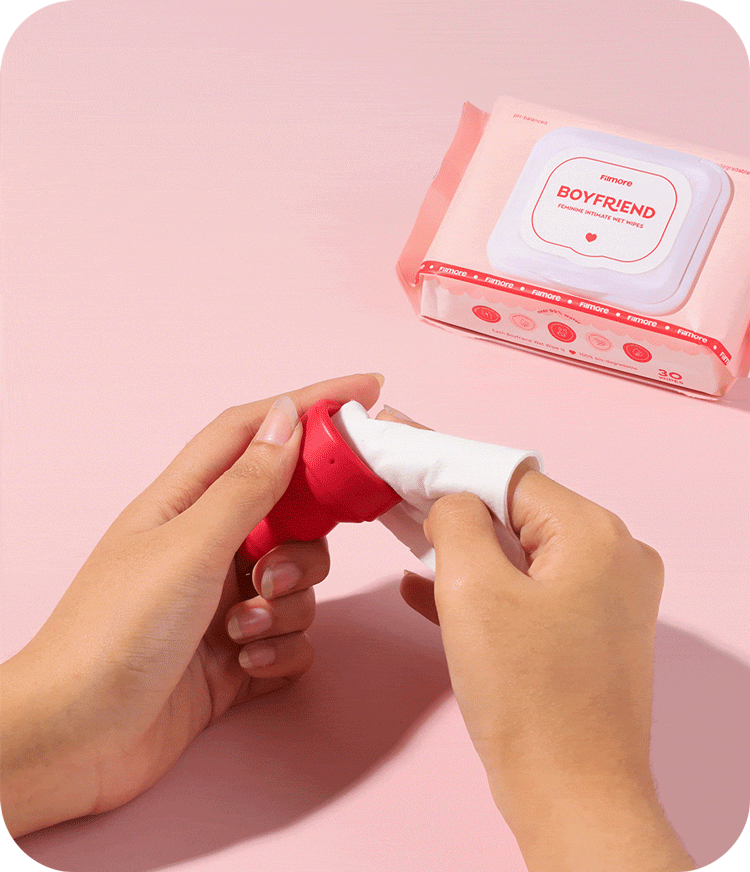 1. Wear up to 8 hours. Wipe your area clean with Boyfriend Wet Wipes
2. Pinch the bottom of the cup so the suction is released, and pull gently on the bottom of the cup (not the stem).
3. Empty out your cup, wash the cup and wash your hands. Wipe your area clean again with Boyfriend Wet Wipes.
I love it!
Overall aku puas dan suka banget sama MC, aku pakai yg normal size karena aku ibu dengan anak 1, dan heavy flow. Di hari 2-3 hari2 paling banyak flow nya kadang suka ada leak, jadi harus lebih rajin cuci aja.. selebihnya nyaman banget kaya ga pakai apa apa.
Thanks Filmore for letting me try this product before launch!! sukakk banget sama warnanya (i got pink cup) this is my first menscup and i wasn't intimidated at all to wear it! It took some time to inser it correctly but after that it's truly life-changing 💖🥺
Bought the regular size, material is very soft unlike my previous MC which is super firm. So far I can wear it up to 8 hours for my heavy flow.
Seneng banget gara-gara join Discord dikasih first access buat beliii. Impresi pertama agak kaget karena size mini jauh lebih kecil dari mc di luar sana, tapi surprisingly leak-proof, cocok buat orang-orang dengan light flow kayak aku 🥰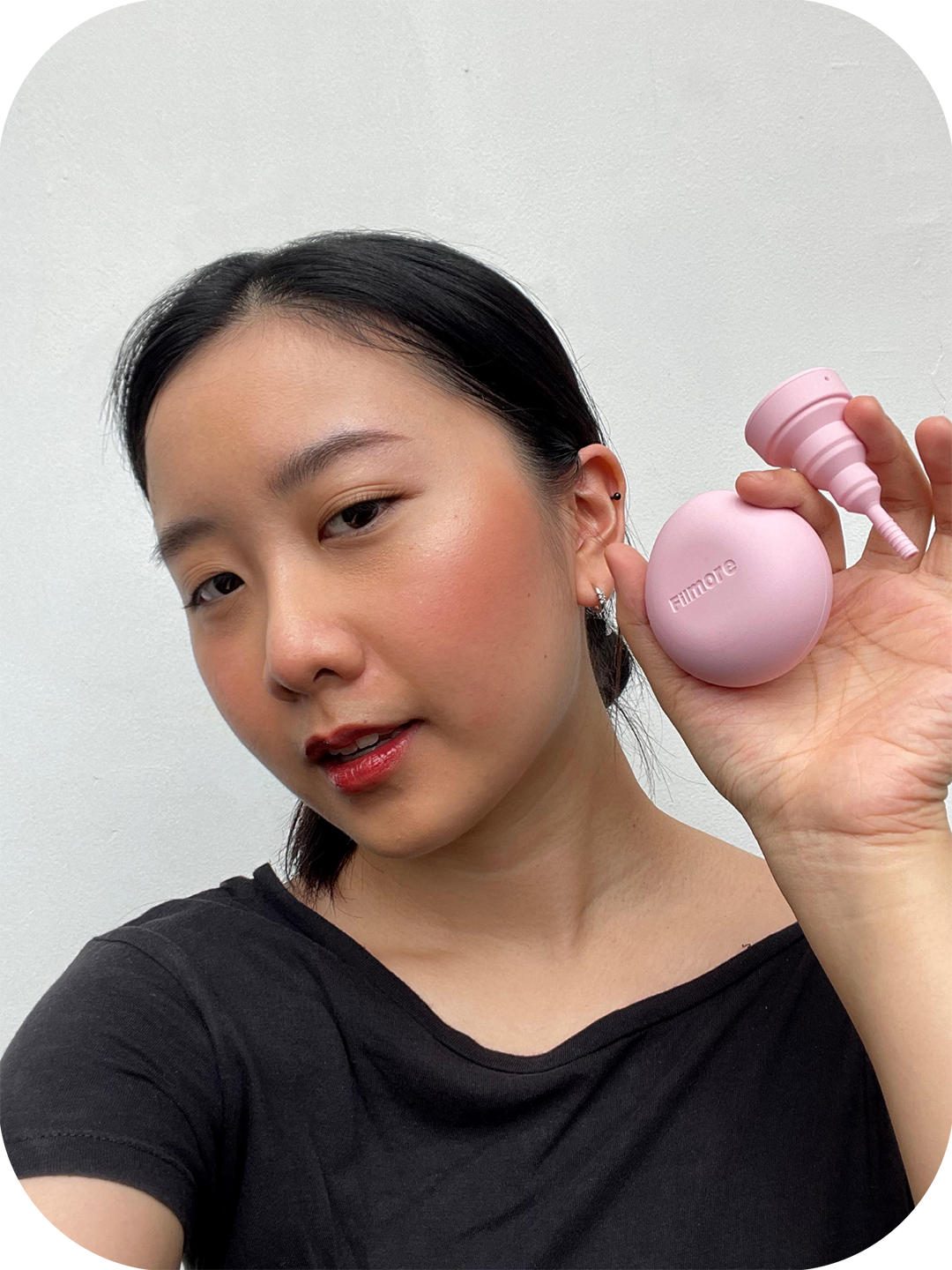 Revolutionary design, I've never
seen a collapsible menstrual cup
with unique compartment that
makes storing so much easier.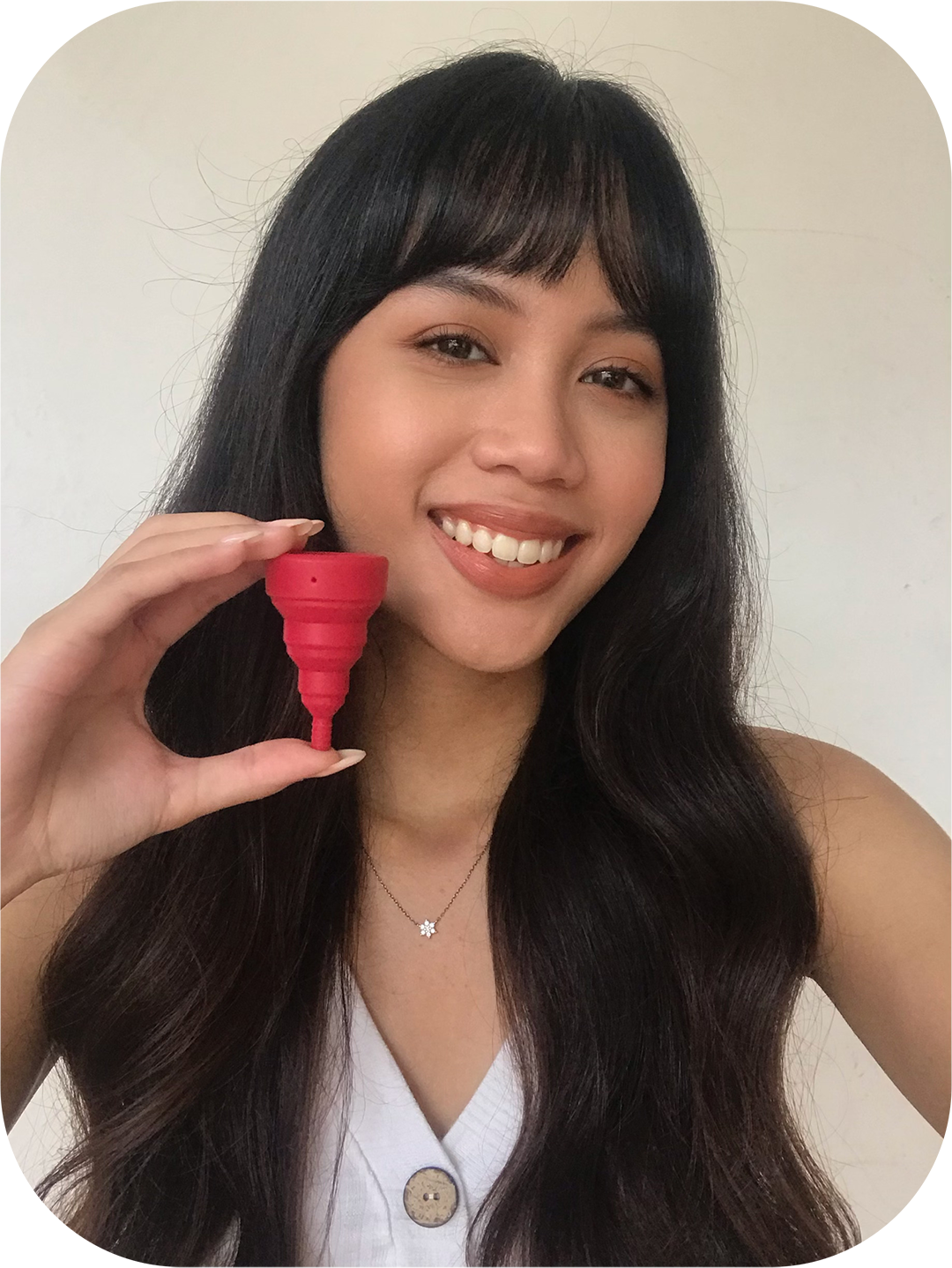 Girlfriend Cup is super soft so
it's easy to remove. It's
collapsible and I got free case
to bring it anywhere.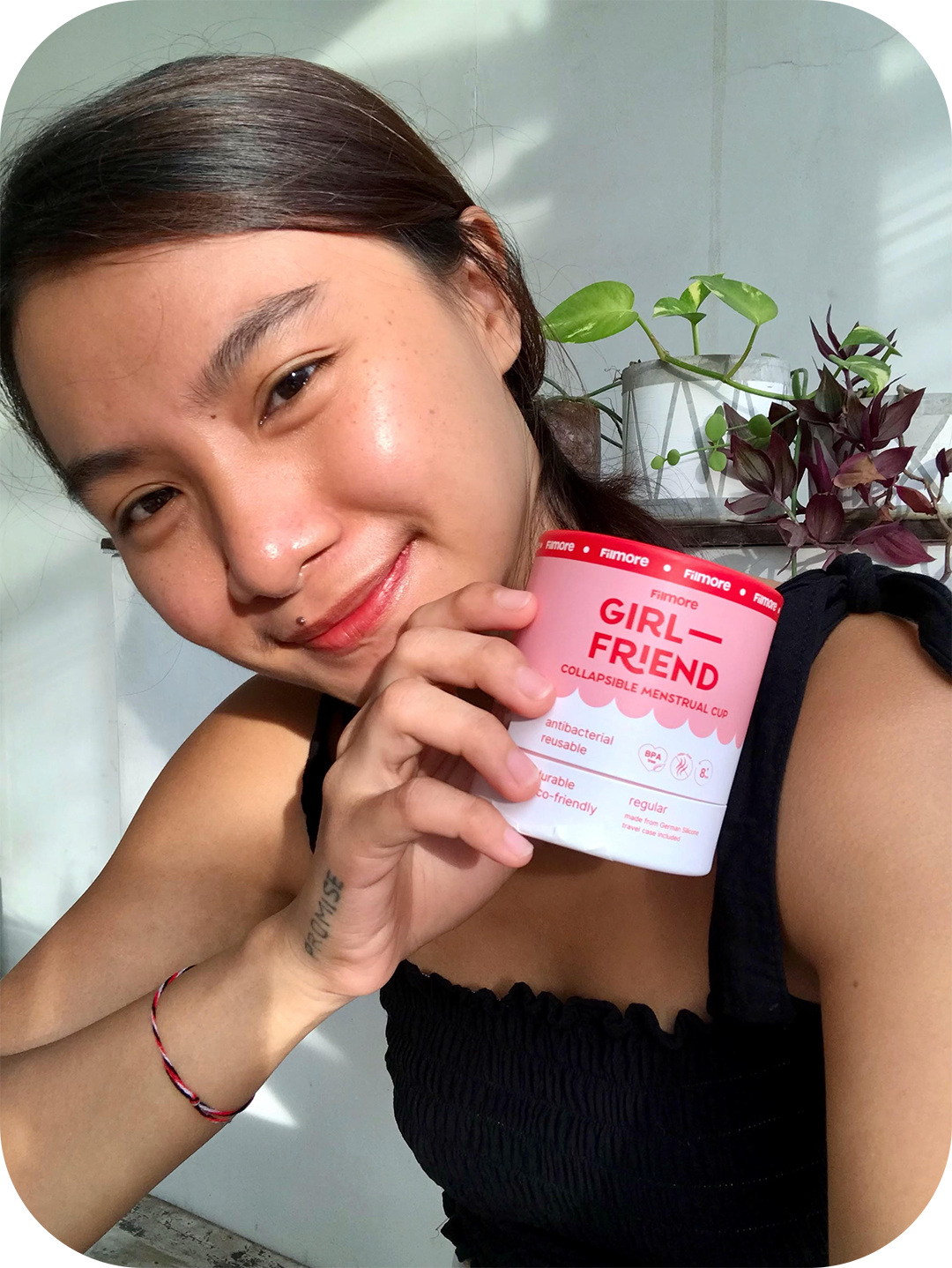 Love the colorways as it is not
transparent and changes color
over time. The material is soft
and easy to use for first timer.